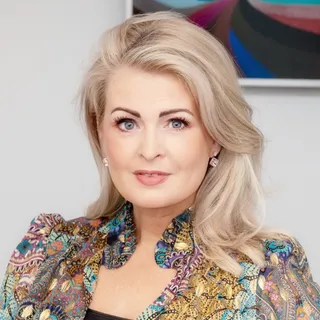 Kate Hardcastle
An award-winning professional, consultant and entrepreneur, Kate Hardcastle MBE, a.k.a. The Customer Whisperer is the UK's leading 'go-to' business expert on consumer insight for National TV and Media and keynote speaker on customer engagement and behaviour. Her work has included the successful turnaround of ailing retail brands and shopping centres, the creation of powerful consumer brands and as a consultant to oversee business redevelopment, restructure and takeovers.
Kate has added her unique brand of knowledgeable commentary to hundreds of interviews for BBC, ITV, Channel 4, Channel 5, Sky News and Radio channels BBC 2, BBC 4, BBC 5 Live and commercial stations.
She has also presented & provided expertise for leading consumer shows Rip Off Britain (BBC 1) What Britain Bought (Channel 4) Battlefront (Channel 4) and Inside Out (BBC 1) as well as being the consumer champion for hit ITV 1 consumer show - Eat Shop Save.
Kate was honoured with an MBE in the Queen's Birthday Honours 2018 and was the recipient of the Prime Ministers Point of Light Award. She has been celebrated with 26 National & International commerce awards including Business Woman of the Year, Inspiration Award and Influencer of the Year.
Her work is respected globally, projects have included the successful turnaround of ailing retail brands & shopping centre, the creation of powerful consumer brands & consultant to oversee business redevelopment, restructure & takeovers.
Kate Hardcastle is a valued business speaker on topics including consumer behaviour, developing talent, women in business & strategic alliances. She is a Keynote speaker at over 200 events including Retail World Congress, Arabian Business Conference & The Business Show alongside a wide selection of fellow speakers such as former POTUS Bill Clinton.
Kate is also an experienced Chair, Moderator and Host for live events and conferences, the most recent include The Tech Show 2023(London), Shop Talk (Las Vegas), Seamless (Dubai), The Retail Summit (Dubai).
Kate is the founder owner of Insight with Passion - a business transformation organisation partnering clients to greater commercial success. Insight with Passion has delivered change for brands including The Co-op, Trutex, and retail & leisure property investor NewRiver REIT plc.
She was the driving force behind the businesses Access for All commitment, which sees the business donate an impressive 20% back to good causes & was flagged as a case study for Big Society by Downing Street.
Kate is a Trustee for the Diana Award, a charity supporting young people and ambassador for several charities including Women In Sport & northern branches of R.S.P.C.A She has been a significant supporter of the charity - Welcome to Yorkshire and has donated time for over 50 free workshops & training events which has assisted over 1000 Yorkshire small businesses & charities with commercial advice & strategy.
Kate born in Huddersfield, and with her husband, is proud parent of 3 children, spending time at her family home in Yorkshire, London and with her international clients based in U.S.A, Middle East & Australia.
For further information call us on +44 (0)20 7607 7070 or email  info@speakerscorner.co.uk 
Newsletter Sign Up
If you liked this article then why not sign up to our newsletters? We promise to send interesting and useful interviews, tips and blogs, plus free event invites too.
Want to know more about Kate Hardcastle
Other speakers you might like
Speakers Corner (London) Ltd,
Ground and Lower Ground Floor,
5-6 Mallow Street,
London,
EC1Y 8RQ