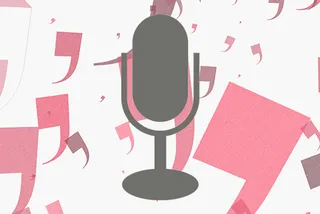 An Interview With Ben Collins
What are your most frequently requested speaking topics?
Automotive, obviously, but Motorsport also has a strong affinity with technology and management systems. I think the connection between pushing physical boundaries to their absolute peak performance strikes a chord with a lot of businesses. It's equally interesting to understand how business leaders conjure an edge over their competitors in their marketplaces. Competition, teamwork, discipline and the pursuit of excellence are notions we all aspire to.
How did the corporate speaking/hosting begin?
I prepared for my speaking career by not speaking to anybody at all for 8 years as The Stig. Then somebody wrote an article about me in the Newspaper and all hell broke loose. I've been hosting ever events since.
Which event has been your favourite and why?
The first one, because it was the most terrifying. I hosted EMC's annual conference at Euro Disney and followed the IT company's honed speakers onto the stage in front of 1,500 sets of eyes. The audience was incredible and I absolutely loved it.
If you could speak at any event, past or future, what would it be?
My daughter's wedding.
Who would you most like to share a platform with?
They say you should never meet your heroes, but in the case of Muhammad Ali, I would make an exception. So far, I've thoroughly enjoyed meeting the hosts I've worked with, although Bobby George nearly took my eye with a dart once.
What do you do to ensure your presentation has a lasting impact?
I always give the audience what they want: crashes. I'm always fascinated by what makes a company tick, from its culture to its place in the world. I find that having some understanding of the people I'm talking to goes a long way in terms of connecting with them.
What can a typical corporate audience learn from your experiences?
Well, I can guarantee that they will drive home a little faster than usual. If nothing else I hope that any audience I speak to will come away sharing my conviction that the only limits are self-imposed, and built for breaking.
If you are interested in booking Ben Collins for your live event or require any additional information regarding Ben Collins then please fill in the enquiry form and one of the Speakers Corner booking agents will contact you within 24 hours.
Have an enquiry?
Send us a message online and we'll respond within the hour during business hours. Alternatively, please call us our friendly team of experts on +44 (0) 20 7607 7070.
Speakers Corner (London) Ltd,
Ground and Lower Ground Floor,
5-6 Mallow Street,
London,
EC1Y 8RQ