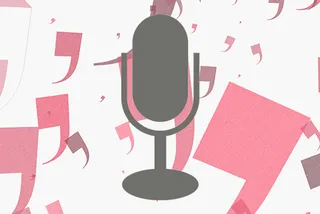 An Interview With Former BBC1 Controller Lorraine Heggessey
You've commissioned some iconic TV shows, such as Strictly and bringing back Doctor Who, were there any shows that you passed that you now wished you hadn't?
Thankfully no. I tried very hard to get Pop Idol for BBC 1 but Simon Fuller took it to ITV which in the end was probably the best thing for the show.
What skills make for effective leadership?
Authenticity is crucial - you need to embody the values and behaviours that you want your business to espouse. I believe you have to be 'present' and visible. Your team needs to know you're in and that they have your support. You should be there for them in a crisis rather than create a culture of blame and fear. You cannot overestimate the importance of COMMUNICATION. Most people don't communicate anywhere near enough.
During your time working in television you have been involved in some controversial moments, what do you think are essential elements of successful crisis management?
Deal with the matter swiftly and decisively. Any prevarication only makes the crisis bigger, particularly once the press get hold of it.
The level of success that you have had means that you are inspiring to lots of women (and men) in your industry, who inspires you?
I've drawn inspiration from lots of people I've worked with but a key inspirational figure was Greg Dyke because of his enthusiasm, energy and the way he connected with people.
Aside from your day job, what gets you out of bed in the morning?
I like to lead a full life and enjoy spending time with my family and friends. I'm a keen skier so if I'm in the mountains I leap out of bed so I can be on the slopes early.
Have an enquiry?
Send us a message online and we'll respond within the hour during business hours. Alternatively, please call us our friendly team of experts on +44 (0) 20 7607 7070.
Speakers Corner (London) Ltd,
Ground and Lower Ground Floor,
5-6 Mallow Street,
London,
EC1Y 8RQ