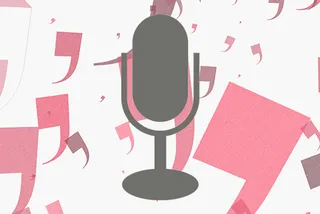 An Interview With Marc Priestley
How did you get into corporate speaking?
I'm very lucky to have an interesting background in the Formula One pit lane and when I moved into F1 broadcasting a few years ago, people began asking me to talk to their companies about the way F1 teams operate. I realized I had a unique perspective on many transferable processes and principals, which in the motorsport world, have very visual consequences and results.
Why do you enjoy being a speaker?
I'm incredibly passionate about Formula One and would happily talk all day about it if people were happy to listen.
Who are your role models -- in business and in life?
My old McLaren boss, Ron Dennis, has been an inspiration to me in both business and life, but I didn't really realize it until after I'd left the company.
The world of F1 is so intense and high pressure, what are your best stress-busting techniques?
Practice and preparation have always been key to alleviating stressful situations. In F1 we practice for failure as well as success to be as prepared as possible for any occurrence. I'm the kind of person who actually enjoys a real high-pressure challenge.
If you are interested in booking Marc Priestley for your live event or require any additional information regarding Marc Priestley then please fill in the enquiry form and one of the Speakers Corner booking agents will contact you within 24 hours.
Have an enquiry?
Send us a message online and we'll respond within the hour during business hours. Alternatively, please call us our friendly team of experts on +44 (0) 20 7607 7070.
Speakers Corner (London) Ltd,
Ground and Lower Ground Floor,
5-6 Mallow Street,
London,
EC1Y 8RQ