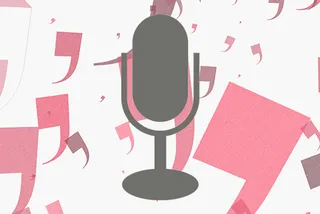 An Interview With Mark Foster
What can a typical corporate audience learn from your experiences?
I think that the common elements of hard work, discipline, team work, learning from failures and celebrating success, being the best you can be, always turning up prepared to give 100% are all essential elements of any successful performance no matter what the setting. We can all learn from each other!
How did the corporate speaking begin?
Having spent so much time training and preparing for world class performance, I started to recognise that all the elements I had concentrated on in my racing, were the same as those required for effective performance in business such as; the right mindset, team work, the need for support systems, learning from failures as well as celebrating success, how to break down the elements of any operation and make small improvements. I realised that the skills I had acquired were infinity transferable to a number of settings and started working with senior management teams on how to improve the performance of their business.
Which event has been your favourite and why?
My favourite gigs are those where companies combine celebrating success with serious messages about corporate performance. It gives me a chance to have some fun by looking at how to challenge yourself by getting out of your comfort zone by introducing elements of dancing. When everyone joins in with the fun I find they are much more receptive to learning serious lessons about improving performance in the work place. I love working this way.
If you could speak at any event, past or future, what would it be?
I'm passionate about sport and keeping fit and believe that anyone can get involved in any number of activities if they just get the chance to try things out without being embarrassed. Any event which allows me to inspire people especially young people, about the benefits about sport and fitness really motivates me. I have to admit I would have loved to have had a part in the opening ceremony at 2012.
Who would you most like to share a platform with?
As a sportsman I am also a sports fan and I think that stars like Usain Bolt, David Beckham and in my own field like Michael Phelps are so inspiring and I would love to work with them in any capacity. From the past it was always those giants like Muhammad Ali and England football teams from the 80s and 90s.
What are your most frequently requested speaking topics?
I have a number of talks which I adapt to corporate settings such as;- "Raising the Bar" - how to improve performance "Reach for the Stars"- aiming high and learning from the journey "Marginal gains" " 1% improvements" everyone has a role to play " 21 seconds- the anatomy of a race and the road to get there. "challenging yourself and taking yourself out of your comfort zone" "being the best you can be"
What do you do to ensure your presentation has a lasting impact?
I like to combine a number of elements in all my talks, using video clips, audience participation, and fun!......
If you are interested in booking Mark Foster for your live event or require any additional information regarding Mark Foster then please fill in the enquiry form and one of the Speakers Corner booking agents will contact you within 24 hours.
Have an enquiry?
Send us a message online and we'll respond within the hour during business hours. Alternatively, please call us our friendly team of experts on +44 (0) 20 7607 7070.
Speakers Corner (London) Ltd,
Ground and Lower Ground Floor,
5-6 Mallow Street,
London,
EC1Y 8RQ