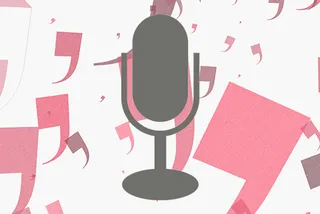 An Interview With Rene Carayol
How can large organisations retain their talent long term so that they become the future leaders of those companies?
This is a fabulous question, and one of the most searching questions of our time. "How do we retain our top talent, ensuring they become the future leaders of our organisation?" There are two discrete and distinct areas that need to be focused upon; Firstly, have you created an environment for talent to flourish and grow? This is so much about empowerment, role models, mentors, leadership development and vitally, sponsorship from the top. I focus on these in most of my talks as it can be a clear and tangible competitive advantage in todays' changing world of work. Secondly, far too many organisations are still having to recruit from outside when looking for leaders at the top of the organisation. This should always obviously be a choice, but it shouldn't be because there aren't enough top quality potential leaders inside the organisation. All businesses must nurture and drive the development of leaders right across the organisation. This is no longer a choice, this is a business imperative.
You've interviewed a lot of high profile people in recent years, who did you find to be the most impressive?
I'll never forget just how fortunate and privileged I really am, at being able to spend time and have very personal conversations with some of the greatest leaders of our generation. Three leaders really stand out for me; Mikhail Gorbachev – a man with no ego, Sir Richard Branson – despite having a stammer and suffering from dyslexia, he has still gone on to achieve just about everything he has wanted to. But by far the most impressive, was President Bill Clinton – he is the absolute definition of charisma and the man who never forgets a face or a name. Having interviewed him first in London in front of 2000 people at the Barbican, it was over satellite link and he was in Toronto, Canada. Some 2 years later, I was sitting in the front row of an audience in Belfast, as he was walking up with his entourage to deliver a keynote speech in and around the Peace Process. As he stepped onto the stage, he saw me, and pointed at me before stepping back down on off the stage to come and greet me, and say hello – I nearly burst into tears.
What type of business do you see as being the next big thing?
It is very clear to me what the next big thing in business is – "Collaboration is the New Leadership". There are many businesses focused on bringing people, clients, customers and businesses all closer together, and enabling them to collaborate for everybody's mutual benefit. Some of these are social media based, and some of them are crowd funding, and some are just brand new 'exchanges' that enable disparate parties to come together and make one and one equal 3. These are happening hugely in emerging markets as much as they are in the developed world.
How do you like to relax?
I have to admit that I find it very difficult to relax, but you know what they say "Do a job that you love, and you never work a day in your life". I have been lucky over the past 15 years to be doing exactly what I enjoy which is helping individuals and teams find THE true leader within themselves.
Who are your role models -- in business and in life?
I have been blessed to live during the times of some of the greatest and most important leaders in history: • Martin Luther King • Muhammad Ali • Nelson Mandela Three completely different leaders, from slightly different times, but all three being brave enough to stand up and say "This is just WRONG". All three at the beginnings of their careers, polarised populations, with many hating their very existence. We now revere all three of them for their incredible insights, their individual courage, and their ability to connect to all people no matter what their background, and no matter what they stood for.
Have an enquiry?
Send us a message online and we'll respond within the hour during business hours. Alternatively, please call us our friendly team of experts on +44 (0) 20 7607 7070.
Speakers Corner (London) Ltd,
Ground and Lower Ground Floor,
5-6 Mallow Street,
London,
EC1Y 8RQ