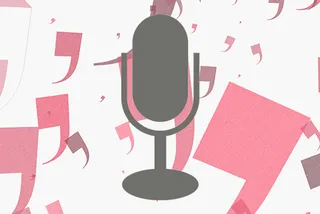 An Interview with Tanni-Grey Thompson
Do you have any funny/embarrassing speaking anecdotes you care to share?
Yes, I sometimes chat about my appearance on Mastermind or the Weakest Link.
How did the corporate speaking/presenting start?
I did some non-paid work before 2000, then after the Sydney Paralympics of 2000 I started to do more paid engagements.
Can you remember your first corporate event?
It was for Lloyds Bank and I did a 10-minute slot for 3 consecutive days.
Tell us a bit more about it please?
I was one of a team of athletes who were to give inspirational anecdotes to sales teams.
Which corporate event has been your favourite to date and why?
I spoke for Zurich Assurance in Newport. The audience was lively and connected with lots of energy.
On average, how many corporate events do you do a year?
How do you like to be introduced?
I have a short introduction DVD of my racing career, it's just long enough usually for me to enter and take my place on stage.
Do you always like to do a briefing call before the event?
Yes, I find it helpful.
What are the most asked for topics?
Inspirational and motivational messages.
Your favourite film?
I love Star Wars.
Favourite book?
Harlen Coben, Promise Me.
Favourite holiday destination?
Florida!
Looking to book a speaker? Inspired to put on your own conference? Give us a call for on +44 (0) 20 7607 7070 or email us at  info@speakerscorner.co.uk .
Have an enquiry?
Send us a message online and we'll respond within the hour during business hours. Alternatively, please call us our friendly team of experts on +44 (0) 20 7607 7070.
Speakers Corner (London) Ltd,
Ground and Lower Ground Floor,
5-6 Mallow Street,
London,
EC1Y 8RQ