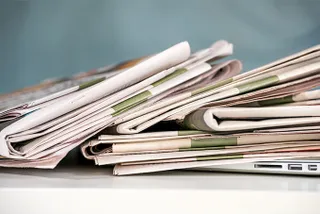 Armando Iannucci's Comedy Secrets
Glaswegian  comedy  director and after dinner speaker , Armando Iannucci spoke recently about his career and his comedy secrets.
Armando has been the man behind some of the UK's best comedy films and has a talent for turning comedy TV shows into successful blockbusters. He has directed successful films such as 'The Thick of It', 'In the Loop' and more recently he worked alongside Steve Coogan to produce the hilarious 'Alan Partridge: Alpha Papa'.
Armando  spoke about his experience working on 'Alan Partridge: Alpha Papa' and said that the secret behind making it such a huge success was keeping it 'very intimate' and not trying to go over the top with the story.
Having worked in both the UK and the US as a director, Armando says the main difference is that the Americans are happy to acknowledge their own success, whereas the Brits tend to keep it to themselves. He stated 'Americans are always unabashed about declaring their successes, whereas we think it's a little bit rude.'
Speaking about the closure of the UK film council, Armando believes that it is important the council doesn't try to invest too much in films that try to mirror Hollywood blockbusters; instead we should invest in British films that have a great story. Armando stated 'British films that do best are the ones that have their own style and are confident about their own story' and used Steve Coogan's new film Philomena as an example.
Have an enquiry?
Send us a message online and we'll respond within the hour during business hours. Alternatively, please call us our friendly team of experts on +44 (0) 20 7607 7070.
Speakers Corner (London) Ltd,
Ground and Lower Ground Floor,
5-6 Mallow Street,
London,
EC1Y 8RQ