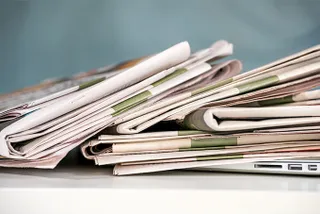 Big data' means big wins for Formula One safety
Winning a Formula One race is not just about the driver or the car anymore—it's also about making the use of data. And lots of it.
A familiar buzzword on the  tech  and  futurist  scene, the role of so-called 'Big Data' in the motor  sporting  world was discussed at LiveWorx Europe 2015. Mark Gallagher , a leading expert in the adrenaline-charged industry, explained how Formula One businesses are integrating data environments to produce more robust technology for the track.
'Data improves safety. We now produce much safer products and that is helping to reduce fatalities'
In fact, there were no deaths between 2004 and 2014.
Grand Prix winner  David Coulthard  agreed that the exchange of data between teams is a vital factor for improving safety.
'The data does not lie. It is part of being a human to cover up--data does not do that, it tells us the fact of performance'
Evidence for its impact is particularly notable in the speeded-up assistance times during a race - Ferrari has reduced the standard six seconds to only three seconds; Red Bull Racing to less than a second and a half.
'The car comes in, they are in position, and they change the tyre before it's even stopped spinning'
Have an enquiry?
Send us a message online and we'll respond within the hour during business hours. Alternatively, please call us our friendly team of experts on +44 (0) 20 7607 7070.
Speakers Corner (London) Ltd,
Ground and Lower Ground Floor,
5-6 Mallow Street,
London,
EC1Y 8RQ