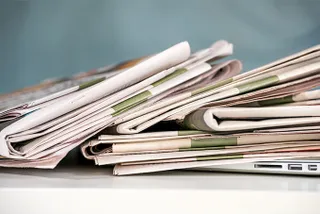 iTeddy goes global - but creator keeps it real
Two years ago nobody had heard of Imran Hakim.  Then one day he entered the BBC's Dragons' Den with his brother dressed in a bear costume… it seemed like a joke at first, a pitch that would be remembered for all the wrong reasons.  But today, with a business turning over £11million, it's fair to say that Imran's the one laughing all the way to the bank.
As a result of the success, Bolton-based Imran has become one of the most successful young entrepreneurs in the country.  His interactive teddy bear, the iTeddy, which cleverly incorporates an MP4 player into a soft toy, has gone global, small thanks to his star turn on the business-based reality TV show.  Imran took on the Dragons and managed to win over Peter Jones , and  Theo Paphitis .  Both Dragons jointly offered Imran the £140,000 he needed to take his innovative concept to the next level.
Since his win, Imran's feet have barely touched the ground.  Last June, Imran signed a deal with Argos and went on to become a best seller.  Next month, he takes his product to Toys 'R' Us, Hamley's, Harrods and Tesco.  The 30-year-old entrepreneur has also agreed a distribution deal which will see the iTeddy available in the U.S.  Nice work for a Lancashire lad.
The eldest of five children, Imran was born and raised in Bolton, and went on to study Optometry at UMIST.  Despite a successful career as an ophthalmologist, it's Imran's business acumen that brought him into the public consciousness.
What's also inspiring about Imran is that despite all the recent acclaim, he stays true to his roots, both religious and cultural.  In today's corporate culture, it's easy to get distracted by fame, riches, and all the trappings that come with it.  In times we've seen a number of young people thrust into the limelight, only to forget their upbringing.  But Imran shows that you can be true to your family, religion and culture; success does not mean wining and dining with the masses, it's the hard work that pays off.  Despite his booming business, his offices are still above a garage in Bolton, and he cites memorising the Quran at the age of ten as his greatest achievements to date.
So whether Imran breaks America, or his iTeddy becomes last years must have, it's fair to say that Imran Hakim stands as an excellent example of how you can be a successful Desi yet remain true to your roots.
Have an enquiry?
Send us a message online and we'll respond within the hour during business hours. Alternatively, please call us our friendly team of experts on +44 (0) 20 7607 7070.
Speakers Corner (London) Ltd,
Ground and Lower Ground Floor,
5-6 Mallow Street,
London,
EC1Y 8RQ