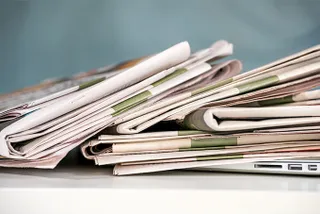 Leicester City: Time Machines & Fairy Tales
If you find yourself in the highly unlikely situation of having 3 time-travel wishes; how would you use them?
For the historically minded you might want to be transported back to one of the most inspirational speeches  of say Martin Luther-King's I Have a Dream speech or Winston Churchill's Blood, Toil, Tears and Sweat battle cry in 1940.
For the musically  minded you might want to experience Bob Marley at the Lyceum Theatre in London in the summer of 75 or go and see, say, Van Halen at LA's Gazzarri's nightclub anytime between 1974 and 1976.
To sports  and betting folk out there you may climb into your awaiting DeLorean or HG Wells contraption and set the dial for the 8th August 2015. Why? It was the start of the Premiership Season and a £5 bet on Leicester City to win, would today return you £25,000 sterling! Apparently actor, Tom Hanks, did just that - although reports do not clarify how much he put on.
5,000-1 for Leicester to win at the start of the season. If only...
Adjectives fall short of this result and the story is pure fairytale, albeit a one that has come spectacularly true. The disparity between now and last year is colossal. A year ago, Leicester had just scraped by to remain in top flight football and then lost their manager shortly after. Claudio Ranieri came in to replace the departed manager and so started a season that people are already calling one of the best sporting stories ever, and arguably one of the best examples of leadership  and teamwork  not seen since the heady days of Brian Clough  at Nottingham Forest. In speaking to the BBC Ranieri said of the players "I'm so proud…the players have been fantastic. Their focus, their determination, their spirit has made this possible."
It what could be confusing to those who do not know much about football, Leicester won, not on the pitch (they didn't have to get changed) but in their sports casuals around at (striker) Jamie Vardy's house in Melton Mowbray. Leicester had enough points to win if close challengers Tottenham drew or lost at Chelsea yesterday. Tottenham was ahead but Chelsea equalised and the moment the game finished  was captured here when the team realised they had won  via The Guardian.
Although other teams are passionately represented here at Speakers Corner - Arsenal, Southampton, Bristol City and Aston Villa – most (except for one who remains nameless) wouldn't begrudge their victory. It thankfully highlights to one and all, that however unlikely the situation, dreams and wishes can come true.
Pictures courtesy of Wikipedia
Have an enquiry?
Send us a message online and we'll respond within the hour during business hours. Alternatively, please call us our friendly team of experts on +44 (0) 20 7607 7070.
Speakers Corner (London) Ltd,
Ground and Lower Ground Floor,
5-6 Mallow Street,
London,
EC1Y 8RQ