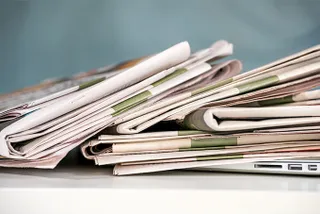 Marcus Du Sautoy Plays Kid Detective
Mathematician and keynote speaker Marcus du Sautoy  will collaborate with children's author Lauren Child, creator of Charlie and Lola, as a "super geek consultant" on her latest series of books, Ruby Redfort.
Marcus, maths brainiac and professor at Oxford University, was asked by Child to join forces on Ruby Redfort – the eagerly anticipated series about a super-cool, young detective.
Familiar to those who have read and loved Lauren Child's Clarice Bean novels, Ruby will now have her very own series in which she, alongside her slick side-kick butler, will have to solve crimes, work sneakily undercover and escape evil villains. But, if Marcus du Sautoy has anything to do with it then they aren't the only challenges Ruby will face.
The 13-year-old will also have to wangle her way around tricky numeric puzzles and codes that Marcus has created especially for her.
"When Lauren approached me to help bring out Ruby's super-clever side there was no way I could say no," says Marcus.
Ruby is "a girl after my own heart", Marcus says, "cracking codes, solving puzzles and loving all things geeky".
He hopes she will "bring out the new generation of super-geeks." Yet Ruby will always remain cool under pressure, with Child making sure she faces her challenges head-on.
HarperCollins has used 4th Estate author du Sautoy to create codes and puzzles throughout the book. His mathematical research centres on number and group theory, both of which are used in modern code cracking.
Child said: "The big drawback in writing a book about a child-genius code cracker is that you have to come up with the brilliant codes that only a child-genius would be able to crack. How do you do that if you aren't yourself a brilliant code creator? You ask an actual genius to come up with them for you."
Have an enquiry?
Send us a message online and we'll respond within the hour during business hours. Alternatively, please call us our friendly team of experts on +44 (0) 20 7607 7070.
Speakers Corner (London) Ltd,
Ground and Lower Ground Floor,
5-6 Mallow Street,
London,
EC1Y 8RQ