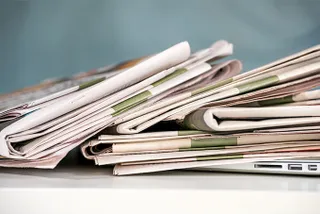 Tim Burton to exhibit at MoMA
More than 700 pieces by the Sweeney Todd director will be on display in his first art exhibition
The work of Tim Burton is to form the basis of a new exhibition at the Museum of Modern Art in Manhattan, Variety reports. Visitors will be able to see more than 700 pieces by the director of Edward Scissorhands and Sweeney Todd, ranging from paintings to drawings, storyboards, maquettes and puppets, many of which were created to help him visualise ideas for his movies.
While Burton has not previously exhibited, MoMA's assistant curator, Ron Magliozzi says his work is supremely worthy of recognition. "There is no other living film-maker possessing Tim Burton's level of accomplishment and reputation whose full body of work has been so well hidden from public view," he said.
The exhibition will feature Burton creations from his childhood up until the present day. "Everybody draws," the director said. "I just never stopped when the teachers told me to.
"It's easier for me to think things through visually instead of verbally, so it's like a diary in that way," he added. "I have so many drawings. I never look at the stuff - I just keep doing it."
MoMA is also screening a retrospective of Burton's 14 features during the show's five-month run, as well as a series of movies which influenced him, such as James Whale's 1931 horror classic Frankenstein, Robert Wiene's The Cabinet of Dr Caligari (1920) and Roger Corman's The Pit and the Pendulum (1961).
The exhibition will run between between November 22 2009 and April 26 2010.

Have an enquiry?
Send us a message online and we'll respond within the hour during business hours. Alternatively, please call us our friendly team of experts on +44 (0) 20 7607 7070.
Related from around the site
Speakers Corner (London) Ltd,
Ground and Lower Ground Floor,
5-6 Mallow Street,
London,
EC1Y 8RQ