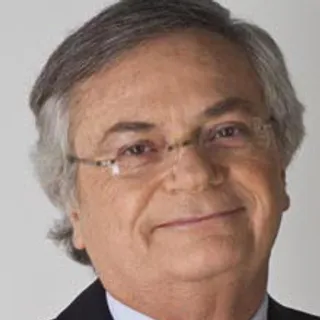 Moises Naim
Moisés Naím is a globally renowned columnist and commentator on globalisation, international politics and economics, his work is printed by leading newspapers worldwide. Author of many engaging texts which touch on issues of societal power, politics and globalisation, Moises is hailed as an influential commentator worldwide. Highly adept at delivering rich and thought-provoking keynote speeches.
Moises Naim is a prolific international keynote speaker on the effects of globalisation.  He expounds his theory of illegal migrants, drug busts, smuggled weapons, laundered money and counterfeit goods.  With ilicit trades and traffickers' revenues booming, market networks are stealthily transforming global politics and economics.
Former editor-in-chief of Foreign Policy magazine, Moisés Naím, relaunched what is now one of the world's leading publications on international affairs and winner of the 2003 and 2007 National Magazine Award for general excellence. Foreign Policy circulates in 161 countries and is simultaneously published in twelve languages.
Dr. Naím has written extensively on international politics and economics - especially about the unintended consequences of globalization. His opinion columns appear every Sunday in El Pais, Spain 's leading newspaper, and are reprinted by most major newspapers in the Spanish-speaking world. Naim's articles also appear regularly in Italy 's L'Espresso and often in The Washington Post, The Los Angeles Times, The New York Times, Newsweek, and TIME. For the last ten years his "Missing Links" column in Foreign Policy magazine has exposed the surprising effects of the many ways in which the world is now interconnected.
Moisés Naím, is the author or editor of eight books including Illicit: How Smugglers, Traffickers and Copycats Are Hijacking the Global Economy, which was selected by the Washington Post as one of the best nonfiction books of 2005. Illicit is published in 14 languages and is the subject of a TV special produced by National Geographic and PBS and released for worldwide distribution in 2008.
In Illicit, Moisés Naím examines how we got to this dangerous point—and stresses the interconnections between these illegal enterprises, and how they endlessly recombine to breed new lines of business, distort the economy of entire countries and industries, enable terrorists and even take over governments. From pirated movies to weapons of mass destruction, from human organs to endangered species, drugs, or stolen art, Illicit reveals the inner workings of these amazingly efficient international organisations and shows why it is so hard—and so necessary—to contain them. Illicit offers a fresh, ingenious and compelling vision of this untold story of globalization.
Moses is a frequent commentator on US, European and Latin American radio and television and a frequent keynote speaker at major international business conferences.
Dr. Naím is a member of the board of directors the National Endowment for Democracy, Population Action International, the International Crisis Group and of the World Economic Forum's International Media Council, which is composed of the 100 most influential media figures in the world.
Moisés Naím previously served as an executive director at the World Bank and directed policy studies on economic reforms at the Carnegie Endowment for International Peace. He also served as Venezuela 's minister of trade and industry in the early 1990's. Prior to his ministerial position, he was professor and dean at IESA, a business school and research center in Venezuela.
Speaking Topics
• What is Globalization Doing to Family Firms?
• At the Forefront of Globalization: Lessons from Global Smugglers
For further information or to book Moises Naim, call us at Speakers Corner on +44 (0)20 7607 7070 or email info@speakerscorner.co.uk
Want to know more about Moises Naim
Other speakers you might like
Speakers Corner (London) Ltd,
Ground and Lower Ground Floor,
5-6 Mallow Street,
London,
EC1Y 8RQ