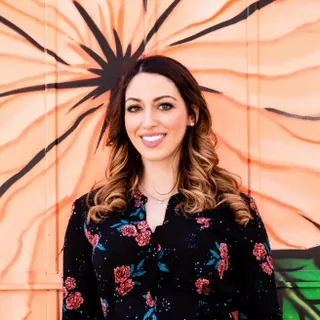 Sabrina Cohen-Hatton
Dr Sabrina Cohen-Hatton has been a firefighter since she was eighteen years old. She is now one of the most senior female firefighters in the UK.
After leaving home and becoming homeless at fifteen and shortly after leaving school at sixteen, Sabrina sold the Big Issue to make money. 
In 2001, at the age of 18, she joined the fire services in South Whales, where she had grown up. 
She became the first female fire fighter at that station.
While climbing the ranks, she studied at the Open University and then at Cardiff University, eventually completing a PhD in Psychology. 
Her subsequent research into incident command and making decisions under pressure in the emergency services, has not only won awards but has also influenced policy at a global level. 
Sabrina was recently conferred as an Honorary Fellow at Cardiff University.  
Her first book, The Heat of the Moment, was published in April 2019 and she was given the title of Chief Fire Officer of the West Sussex Fire and Rescure Service the same year.
Sabrina continues to motivate and inspire girls to become firefighters as the field continues to be extremely male-dominated. Furthermore, whilst she has described the Big Issue as having saved her life, she is now an ambassador for the newspaper.
For further information or to book Sabrina Cohen-Hatton, call us on +44 (0)20 7607 7070 or email info@speakerscorner.co.uk
Want to know more about Sabrina Cohen-Hatton
Other speakers you might like
Speakers Corner (London) Ltd,
Ground and Lower Ground Floor,
5-6 Mallow Street,
London,
EC1Y 8RQ