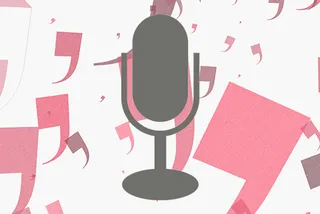 An Interview With Bank of Dave's David Fishwick
What did you find to be the biggest challenge when you were growing your minibus business from small then to medium then large?
The main challenge was going from the first little red transit minibus to becoming the largest supplier of buses in the country and to do this you must. Make yourself a roadmap and then work out how to get there you need a destination in business so you know when you've arrived, then press the satnav button and set off! Keep an eye on your competitors and the old saying is very true keep your friends close but keep your competitors closer Adapt adjust and you will overcome all problems.
What advice would you give to entrepreneurs who are just starting out?
It's not where you start that matters its where you finish that counts, So lets make it happen! The Key to success is dream big, work hard, stay focused and surround yourself with good people Your main job as an entrepreneur is to turn NO's into Yes's! Dave's rules of business.. Rule number one never lose money Rule number two never forget rule number one Rule number three never give up Rule number four never ever give up!! Good Luck.
The things that you have done will have inspired so many people, where do you get your inspiration and drive from?
My drive comes from self-belief. I was bullied terribly as a child but I learnt to fight back and I learnt self-belief! Self-belief and common sense is everything in business because if you don't believe in yourself then nobody else will & you need the ability to adapt adjust and overcome all the challenges that are coming
When you are not working, what do you like to do to relax?
The Bank of Dave should receive its Big Banking license within the next 12 months, that will be the first one for over 120 years in Britain so I find it very hard to find time to relax at the moment, but I take my helicopter out & fly up to a cloud & lower the skids onto the cloud and then lower the lever which drops me through the cloud which really helps me destress. The ability to go and sit on a cloud is the most wonderful thing in the world!
Have an enquiry?
Send us a message online and we'll respond within the hour during business hours. Alternatively, please call us our friendly team of experts on +44 (0) 20 7607 7070.
Speakers Corner (London) Ltd,
Ground and Lower Ground Floor,
5-6 Mallow Street,
London,
EC1Y 8RQ