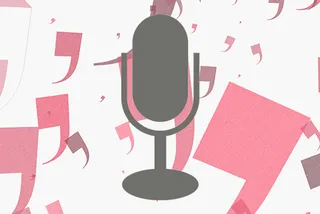 An Interview with Jim Lawless
Who would you most like to share a platform with?
Jesus Christ, Mohandas Ghandi and Carl Jung. I'd settle for a seat in the crowd at that one and leave the speaking up to them.
How did the corporate speaking start?
A trusted mentor suggested that I could do it and, more importantly, he persuaded me that I had something worthy of sharing. I kept arguing that he was wrong – right up to the end of the second gig.
Can you remember your first speaking engagement?
It was unforgettable. I managed to fill thirty minutes of a one hour slot. I had carefully prepared it all at home, but in the room nerves won out. I was swinging wildly from one sturdy vine to another and forgetting to hang out with the flowers and the birds in between. If I hadn't been invited by a member of that audience to speak at an imminent event for him, the speaking side of my career would have ended that day.
And your last event?
My last event is far in the future, in a far away land and I can't remember it yet!
Which event has been your favourite and why?
Every event where tired eyes start to twinkle with excitement again and the worldly wise person in the third row, who won't even return my gaze at the start, slowly starts to smile or nod is a success. I guess riding around jockey-style, perched on the seat of a Harley with around 3,000 people in the audience at HP Software Universe in Nice sticks in the mind also.
On average, how many times a year do you speak at corporate events?
About 68 -72.
Do you use PowerPoint?
Yes, as background slides.
Are you as happy speaking to 50 as to 1,000 people?
Yes, I am.
How do you like to be introduced?
I have a standard wording which I like to use which ties in with the DVD.
Do you always like to do a briefing call before the event?
Yes, I do.
What are the most asked for topics?
Taming Tigers which can be tailored to meet specific requirements of the client.
Your favourite film?
Citizen Kane. A reminder of how very wrong it can go if we don't catch ourselves early enough.
Favourite book?
My battered old copy of Siddhartha by Herman Hesse.
Favourite holiday destination?
Dahab on the Red Sea. I go there to reflect in the desert, write on the shore, free dive in the Blue Hole and laugh with friends.
What's your tipple?
Mint tea! I am completely teetotal these days.
Country or townie?
Why choose? I enjoy motorbiking around London and tasting all that it has to offer. But I wouldn't miss my time visiting the countryside.
Looking to book a speaker? Inspired to put on your own conference? Give us a call for on +44 (0) 20 7607 7070 or email us at  info@speakerscorner.co.uk .
Have an enquiry?
Send us a message online and we'll respond within the hour during business hours. Alternatively, please call us our friendly team of experts on +44 (0) 20 7607 7070.
Speakers Corner (London) Ltd,
Ground and Lower Ground Floor,
5-6 Mallow Street,
London,
EC1Y 8RQ