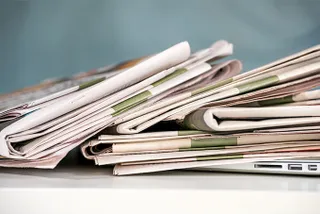 Apple's Jonathan Ive leads Wired Top 100
Apple's Jonathan Ive leads Wired Magazine's top UK digital influences. The Senior Vice-President of Industrial Design for Apple, has "changed our relationship with technology," according to Wired.
Others on the prestigious list include Mind Candy CEO and keynote speaker on innovation, Michael Acton Smith; Mashable CEO Pete Cashmore; lastminute.com founder Brent Hoberman; Spotify CEO Daniel Ek; Eidos Life President Ian Livingstone ; Carphone Warehouse's Charles Dunstone ; Wikipedia cofounder Jimmy Wales ; European Director of TED, Bruno Giussani; Ajaz Ahmed, chairman and co-founder AKQA and Rory Cellan-Jones, BBC technology correspondent.
Wired magazine has listed the 100 most influential figures in Britain's digital economy. They have named the decision-makers, entrepreneurs, designers and venture capitalists with the power to touch the world's population through technology.
Their vision was to approach every member of last year's list in order to obtain nominations for 2012. They asked them (anonymously) to name up to ten newcomers, ten who should leave the list, ten who should be higher, and ten lower. They also asked the Wired readership for nominations, and sourced views among the magazine staff's professional networks.
This year's list marks some major shifts in power. Michael Lynch's £7.1bn sale of Autonomy makes him Britain's most successful software entrepreneur and the growth of startups such as Mind Candy and Spotify have also created a shift.
Have an enquiry?
Send us a message online and we'll respond within the hour during business hours. Alternatively, please call us our friendly team of experts on +44 (0) 20 7607 7070.
Speakers Corner (London) Ltd,
Ground and Lower Ground Floor,
5-6 Mallow Street,
London,
EC1Y 8RQ