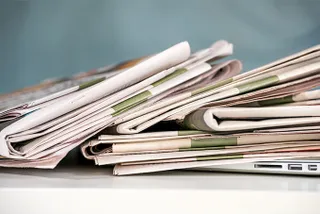 Top 10 Speakers Of 2012
As the year draws to a close, Speakers Corner  looks forward to the promise of the intriguing and opportune months ahead. 2012 is set to be a year of economic optimism, business innovation and a host of rising stars on the corporate circuit – all primed to motivate, educate, stimulate and entertain.
Here are the top 10 corporate speakers to keep an eye on in 2012:
Fraser Doherty  - Fraser Doherty became an entrepreneur at the age of 14 and is now lauded as one of the UK's most successful businessmen. He is a charismatic and highly regarded keynote speaker and motivational speaker.
Nick Jankel  - Nick Jankel is a formidable keynote speaker, ethical entrepreneur, broadcaster and writer, and a world-leading expert on creativity, leadership and innovation mindsets.
James Averdieck  - James Averdieck lived the dream. As founder and Managing Director of Gü Chocolate Puds - the fastest growing food company in UK and a brand credited with revolutionising the quality of desserts – he is an entrepreneur in the truest sense of the word.
Willie Harcourt Cooze  - Entrepreneur, and star of the hit Channel 4 series, Willie's Wonky Chocolate Factory, Willie Harcourt-Cooze is the man for whom chocolate is a way of life.
Christian Majgaard  - Christian Majgaard of LEGO, is an inspiring international business keynote speaker. Christian was featured in the book by Dutch/British professors Trompenaars & Hampden -Turner as one of the "21 Leaders for the 21st Century". He is an expert in branding, marketing, and business innovation.
Simon Calver  - Simon Calver is CEO of LOVEFiLM, a leading European film and TV subscription service. It has over 1.6 million subscribers in the UK, Germany and Scandinavia with annual growth near 50%. His entrepreneurial spirit and personal success combine to establish a truly inspirational and charismatic after dinner speaker, keynote speaker and motivational speaker.
Charles Hazlewood - Charles Hazlewood is a charismatic and engaging speaker. He hosts a motivational and highly interactive presentation, which draws metaphors between a working orchestra and a typical business environment. Charles presented at TED Global 2011 in Edinburgh to a rapt audience.
Gordon D'Silva - Gordon D'Silva is the founder and CEO of Training for Life, a charity committed to building enterprising learning communities and social enterprise businesses – in hospitality and health and fitness - that provide skills, apprenticeships and work for unemployed people. Gordon is a committed social entrepreneur and a busy keynote conference speaker.
Alexis Conran - Alexis Conran is a hustler. The star of BBC3's hugely popular THE REAL HUSTLE, is a uniquely talented performer.  With his mix of entertainment and education, he is available as an after dinner speaker and a keynote speaker on security and risk.  He is a member of the magic circle and a professional magician.
Marc Koska - Marc Koska OBE was named by The Economist as the 2011 winner of its award for social & economic innovation – marking his extraordinary contribution to global health care. He is a charismatic and inspirational keynote speaker who conveys a message of perseverance over adversity and a true dedication to eradicating one of the world's biggest killers.
To book any of the above speakers, please call a Speakers Corner booking agent on +44 (0) 20 8365 3200 or email info@speakerscorner.co.uk
Have an enquiry?
Send us a message online and we'll respond within the hour during business hours. Alternatively, please call us our friendly team of experts on +44 (0) 20 7607 7070.
Speakers Corner (London) Ltd,
Ground and Lower Ground Floor,
5-6 Mallow Street,
London,
EC1Y 8RQ