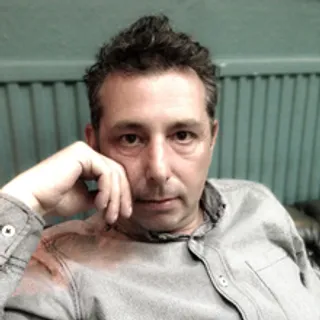 Mark Brill
Digital marketing expert and marketing and branding specialist, Mark Brill is an expert in groundbreaking ideas. Focused on emerging technologies and The Internet of Things, Mark is a globally sought after speaker, delivering keynote speeches on mobile marketing, digital strategy and the future of tech. An insightful and engaging professional, he is well-placed to discuss the upcoming innovations in tech.
"Mark is a very entertaining, engaging & informative speaker. He always offers great insight & analysis into any topic which he covers."
DMA Mobile Marketing Council
Mark Brill is a keynote speaker and a leading expert in digital media, innovation, Internet of Things (IoT) and futurology. He works with global brands to help understand emerging channels and deliver new ideas, alongside his work as a Senior Lecturer in Future Media.
Having spent over 20 years working at the leading edge of media technology, he has an unparalleled knowledge of innovation and future media, and is widely recognized as a thought leader in these fields. He speaks regularly at conferences and events on digital media, innovation and the future, both in the UK and globally.
In his consulting role, he has worked with global brands and advertising agencies to help them understand emerging channels. Mark's current focus is on wearables, connected devices and The Internet of Things, in which he is developing a number of innovative brand projects.  His approach to futurology is not simply about the technology but the way in which people use and engage with it.
In addition to his consulting work, Mark is a Senior Lecturer in Future Media MA at Birmingham City University, where he is teaching and researching the next generation of engaging technologies. He has recently released a paper on IoT strategies and launched an open innovation project called Maker Monday. As Chair of DMA Mobile and Connected Marketing Council he works with industry and regulatory bodies on the implications of emerging and future media channels.
A regular keynote speaker at a broad range of conferences and events around the globe, he has built a strong reputation for delivering insightful, passionate and down to earth talks.
His speaking topics include:
- Mobile marketing
- Marketing and branding
- Technology
- Internet of Things
For further information or to book Mark Brill, call us on +44 (0)20 7607 7070, or email info@speakerscorner.co.uk


What people said about Mark Brill
"Mark is a very entertaining, engaging & informative speaker. He always offers great insight & analysis into any topic which he covers."

DMA Mobile Marketing Council
Want to know more about Mark Brill
Other speakers you might like
Speakers Corner (London) Ltd,
Ground and Lower Ground Floor,
5-6 Mallow Street,
London,
EC1Y 8RQ