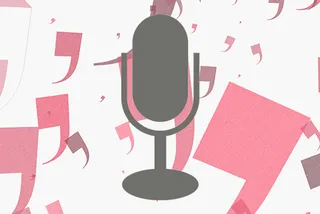 An Interview with Charles Hazelwood
Which event has been your favourite and why?
My favourite event is always my most recent one!
How did the corporate speaking start?
I needed to restore my beautiful old Somerset cider barn for recording and rehearsal purposes. I was wracking my brains at how to raise the cash when I was introduced to a senior exec in PWC who is a big music fan. When I started talking about my plans, he immediately said he thought PWC might pay for it, in return for some inspirational sessions with me and his senior management. I spent a delightful day with them, the upshot being they became a giant rhythm orchestra, and I got my barn sorted!
Can you remember your first speaking engagement?
That was my first speaking engagement, although, bear in mind I have been talking to audiences at my concerts, and doing radio and TV gigs through my entire career, so it didn't feel like the first engagement. I love talking to people!
And your most recent event?
Most recent event was persuading 40 jaded intellectuals, corporates and journalists to sing a complex Welsh round (which they did magnificently in the end) on a 'trust' themed conference at Portmeirion.
If you could speak at any event, past or future, what would it be?
I would love to have spoken at Mandela's release, the ultimate celebration of the human spirit, riding high on the extraordinary waves of singing which you encounter on a daily basis in South Africa.
Who would you most like to share a platform with?
I'd most like to share a platform with Barack Obama.
Are you as happy speaking to 50 as to 1,000 people?
I am happy speaking to any group large or small. I have addressed 6,000 in the Albert Hall, and 10 at the Wigmore Hall. In my book, anything is possible.
How do you like to be introduced?
I like to be introduced as a conductor. Because everything I do stems from that, conducting is enabling.
Do you always like to do a briefing call before the event?
I always like a briefing call before the event. That way I can really focus in on the needs of an organisation and its people.
What are the most asked for topics?
Trust is a regular topic, as is preserving individuality in a mass world, and risk. These are key areas for any music maker.
Is your speech interactive with audience participation?
My sessions are inevitably interactive. Pure spectatorship has limitations: people engage more meaningfully if they share some of the responsibility. I am all about communication, from me to others, from them back to me.
Do you have any funny/embarrassing speaking anecdotes you care to share?
At my first ever rehearsal with a professional orchestra I was eulogising at the cello section about how stunningly they had just played a phrase, whilst fiddling with my baton. Suddenly I stuck it in my eye. The jaws of 100-odd jaded orchestral musicians fell open. They had never seen this happen before (and it was my first eye stabbing incident as well). I attempted to continue the rehearsal. There was a hole in the white of my eye, and barely suppressed hilarity all around.
Favourite film?
Withnail & I.
Favourite book?
Favourite holiday destination?
Country or townie?
Country!!! I like regular fixes of the city, then I like to escape.
Looking to book a speaker? Inspired to put on your own conference? Give us a call for on +44 (0) 20 7607 7070 or email us at  info@speakerscorner.co.uk .
Have an enquiry?
Send us a message online and we'll respond within the hour during business hours. Alternatively, please call us our friendly team of experts on +44 (0) 20 7607 7070.
Speakers Corner (London) Ltd,
Ground and Lower Ground Floor,
5-6 Mallow Street,
London,
EC1Y 8RQ