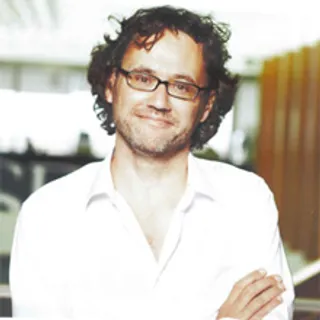 Wayne Garvie: Keynote & Conference Speakers
The former Head of the BBC Entertainment Group and MD of BBC Worldwide, Wayne Garvie is currently Chief Creative Officer at Sony Pictures Television. As a keynote speaker, Wayne talks about revitalising creative organisations, managing and motivating creative talent, and tweaking content to succeed in the global market force, all illustrated with tales from the world of showbusiness.
"Wayne provided a TED style presentation that relied on examples and humour to tell the story. Excellent feedback, really engaging."
Business, Innovation, Leadership, Marketing & Branding
Motivational Speakers, Keynote Speakers
Ideas,  creativity  and talent management form the backbone of Wayne Garvie's experience and flair. He has an unparalleled expertise in crafting creative environments and helping companies realise their full potential, borne from his years at the BBC, and now implemented on a broader scale in his role as Chief Creative Officer for Sony.
At Sony, Wayne is responsible for driving creative development across a global network of joint venture companies and production studios, from Los Angeles to Bogota, London to Beijing, turning locally developed properties into global formats.
Before his current post, Wayne worked at All3Media, where he oversaw international production and programme development at the companies behind such hits as Peep Show, Skins, The Only Way Is Essex, Embarrassing Bodies and The Cube.
Wayne's reputation and influence on the media was realised at the BBC. As Head of Entertainment, he oversaw many of the UK's most popular programmes and launched iconic shows such as Strictly Come Dancing. At BBC Worldwide, he masterminded turning Top Gear into the world's biggest motoring entertainment brand, Dancing With the Stars into becoming what the Guinness Book of Records called the world's biggest television format, as well as setting up the UK independent companies behind such hits as Wallander, Rev, Strike Back and Mad Dogs.
One of the most prominent figures in international television, Wayne's success was the result of creative thinking, with staff as a priority – spotting the right people, creating the right environment, and nurturing them in their roles, in order to achieve optimum results.
Able to encourage creative development, drawing on his own experiences of creative brainstorming and producing award-winning shows, Wayne is an expert in helping companies find their own big ideas.
Focusing much of his career on creative iterations, Wayne is able to teach businesses how they can innovate by looking at what has come before us. His own personal creative ideas have developed from looking backwards, so he teaches others to do the same too.
As well as being known for his ability to foster a truly inspiring creative environment, Wayne is also hailed for his talent sourcing and retention. Knowing how to trust in the talent and successfully manage people, in order to bring out the best in themselves, Wayne can impart his years of wisdom onto others both in the media field and beyond.
With a sterling career history, Wayne has countless creative lessons to share with all kinds of audiences.
For further information or to book Wayne Garvie, call us on +44 (0)20 7607 7070
+44 (0)20 7607 7070 or email info@speakerscorner.co.uk  Call  Send SMS  Add to SkypeYou'll need Skype CreditFree via Skype
What people said about Wayne Garvie
"Wayne provided a TED style presentation that relied on examples and humour to tell the story. Excellent feedback, really engaging."

Kent University
Want to know more about Wayne Garvie
Other speakers you might like
Speakers Corner (London) Ltd,
Ground and Lower Ground Floor,
5-6 Mallow Street,
London,
EC1Y 8RQ