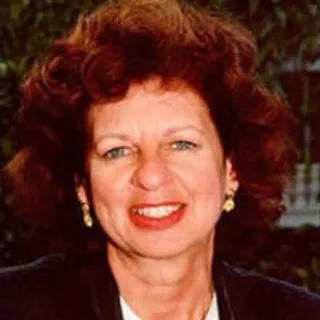 Lesley Abdela: After Dinner Speakers
Lesley Abdela MBE is a British expert on women's rights, working on her brilliant campaigns across the globe. she is also a journalist, broadcaster, and excellent public speaker. A pioneer for democracy for women, Lesley is one of the leading figureheads in modern feminism. Adept at enlightening audiences on issues of diversity and equality, Lesley is an ideal keynote speaker.
Diversity & Equality, International Affairs, Politics & Current Affairs
Keynote Speakers, After Dinner Speakers
Lesley Abdela MBE, winner of the '2009 UK Woman Political Journalist of the Year', has worked in over 40 countries and is a fascinating after dinner and keynote speaker.
Lesley has had experience as a civilian working in post-conflict Kosovo, Iraq, Afghanistan, Sierra Leone, Aceh Indonesia and Nepal, as well as a journalist.  She is an expert consultant advising governments, international organisations and civil society on democracy, women's human rights and gender.
Lesley started her career as an advertising executive, then researcher in the House of Commons, House of Lords and stood for parliament. Her award winning work spans over 20 years in the fields of gender, human rights, human resources and democratic empowerment.
As an experienced and accomplished public speaker and TV & radio presenter, Lesley has been a guest on;
BBC Radio 5 Live
BBC Radio 4 Woman's Hour
A Good Read
Great Lives
BBC World Service
Question Time
Have I Got News for You
Lesley Abdela has won numerous awards for her work including:
1996 UK Woman of Europe to recognise her substantial contribution to the status of women in Europe
Honorary Doctorate from Nottingham Trent University for her work on human rights
MBE for services to women in politics/public life
Dods & Scottish Widows Women In Public Life Awards
Nancy Astor Media Award for best article in a UK national daily newspaper about women in politics
Lesley's published work includes;
With her vast experience in women's rights, politics and democratic empowerment, Lesley Abdela is an interesting, articulate and experienced speaker.
For further information or to book Lesley Abdela, call us at Speakers Corner on +44 (0)20 7607 7070 or email info@speakerscorner.co.uk
Want to know more about Lesley Abdela
Other speakers you might like
Speakers Corner (London) Ltd,
Ground and Lower Ground Floor,
5-6 Mallow Street,
London,
EC1Y 8RQ